Our title and question above may seem like one of the weirdest things you've probably read today, but you read it right. Let us explain.
The science of haptics can be found in your smartphone — haptic feedback. This is when you touch the screen and feel that bit of vibration with each type of the keyboard or tap of an icon, that validates your sense of touch with vibration. In the science of haptics, the intersection between sense of touch and technology merges into a tactile form of feedback.
So, what does this have to do with yoga?
Well, consider this: what if you could get feedback from your yoga pants when you've adopted the right posture and hit that pose perfectly? Imagine being able to feel a tingle or haptic feedback vibration in your yoga tights or other yoga wear if your Downward Dog pose needs some improvement.
The technology of haptics has been in development for decades, and while it spread most popularly through smartphones and iPods, it can now reach its full potential in a variety of industries and uses, such as clothing. Thanks to faster processors, smaller technology, less expensive sensors, and the take-up of virtual reality (VR) headsets, haptic technology can be used in different ways than ever before.
This includes smart shoes, robotic arms and hands for amputees, athletic clothing, the medical field — the list goes on.
For active yogis like ourselves, the possibility of using this technology in fitness wear is most useful and exciting. Take the example of smart shoes for example. This is a real world application of haptics technology. While it may be more advantageous to have smart "sole" than entire shoes, imagine smart insoles that you can slip into any of your shoes.
These connected soles would have vibrating insoles that can measure your steps, keep track of fitness activity and goals, and can even be used to direct you when you are on foot. Forget about following your phone's map and running into dead ends or tourists — these insoles could use the vibrations and tingling in order to communicate with you — think of it as a less complicated (and more intuitive form) of a tactile morse code.
Within the embedded haptic sensors (which are connected to your phone via Bluetooth) is the tech that can tell you to turn left, right, carry on ahead, and more, by connecting to your navigation app. Touch is a form of information that our brains processed very quickly and efficiently. Instinctive reactions to this intuitive technology makes it easy to use.
Ducere Technologies is already working on smart shoes / smart insoles that do just this.
Yoga Pants
Now, we get to the fun part. Imagine now that these vibrations can be used in other ways (not what you're thinking though, get your mind out of the gutter). Wearable Experiments, an Australian company, has been using haptics technology to assist yogis in knowing when they need to correct their yoga poses and posture.
These yoga pants are called the Nadi X yoga tights, which actually feature a number of sensors embedded in them at the hips, ankles, and knees. With pose detection software, these yoga tights can easily determine what is right or wrong with your yoga pose.
This information is communicated back to the person wearing the tights using directional feedback. This indicates which way they should rotate their hips, ankles, or knees in order to correct their alignment. Through increasing the intensity and frequency of the vibrations, these tights can tell you how far off you are from the ideal positioning, as shown in an accompanying app for your smartphone.
Incredible, isn't it? This technology is very non-obtrusive (as it should be in yoga), and does not intrude into your yoga time with cell phone notifications or any of that nonsense. It is strictly for yoga and can help you be a better yogi while keeping its feedback based on your yoga only.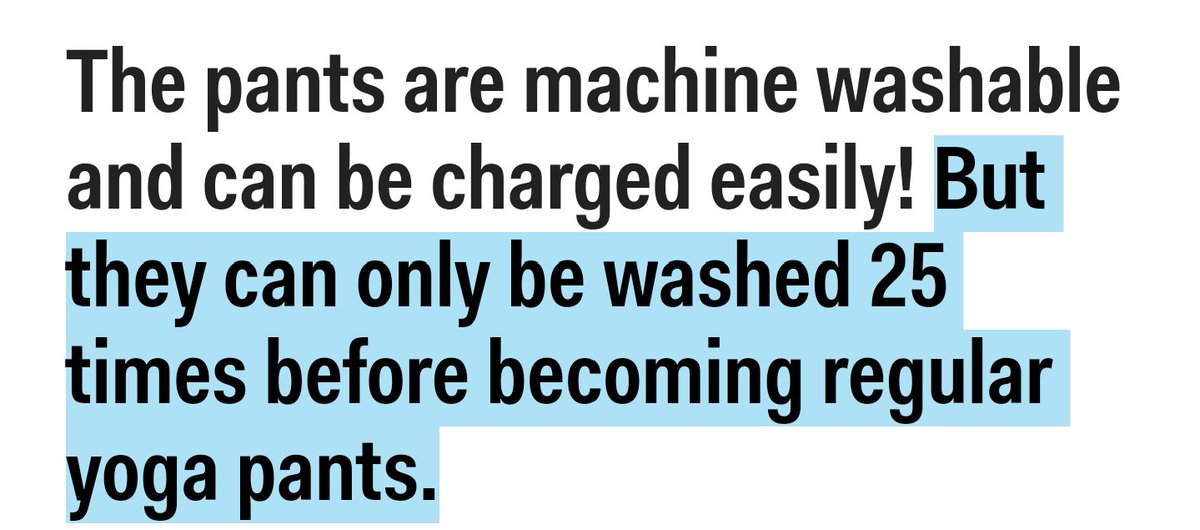 Conclusion
The hope with this interacting clothing technology is that it can be used in yoga as well as for people with back problems, for example, who can be alerted if their posture needs improving, which can help them avoid pain in the long run. It's an interesting idea that is already being used in yoga wear, and we will see how much promise it has in the future.
Read Next
The Leaf: An Innovative Activity, Sleep, Meditation, and Reproductive Health Monitor
Aerial Yoga — Combining Traditional Poses with the Aerial Arts
Rope Wall Yoga: What is it and Should You Try it?
Unique Yoga Pants and Leggings
Best Plus Size Yoga Pants for Women